St. Peter's Lutheran Church
St. Peter's Lutheran Church is a family of believers that celebrates God's free gifts of forgiveness and eternal life. We use our diverse spiritual gifts to declare and share Christ in our homes and within our community.
COVID-19 RESPONSE
Starting Sunday, September 13, livestream worship will be at 9:30AM on our
Youtube channel
and corporate (open) worship will be at 11AM. You can register for corporate (open) worship by clicking the button below. Please read and abide by our guidelines to worship according to Alberta Guidelines for Places of Worship
here
.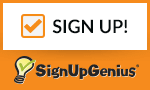 Our Mission
In a loving Christian community, through the Word and Sacraments, we proclaim Jesus Christ as Lord and Savior for all people.